Dedicated 100% EXCLUSIVELY to Microbe-lift Pond Products by Ecological Laboratories Inc.
This is one of the most extensive catalogues of their products available anywhere. Microbe-lift Store is an independent dealer and not affiliated with the manufacturer. All orders will be shipped within 48 hours and come with a full 30 day refund.

Microbe-lift has been working around the clock to develop new innovative pond products. Their products are among the safest available anywhere. The benefits of using Microbe-lift in your pond or watergarden include clean, clear water; healthier aquatic life; and the reduction of the potential for infection or fish loss.
Benefits of Using Microbe-Lift Products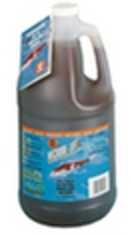 Clean, clear water
Reduction of the potential for infection or fish loss
Healthier aquatic life
This Month's Featured Pond Product
Microbelift Legacy All Season Variety Mix is the answer for how to feed a complete blend of fruits, greens, carbohydrates, protein, wheat germ, vitamins and probiotics to your Koi and pond fish.
It contains 20% each of the most popular foods; Fruits and Greens, Summer Staple, High Growth and Energy, Wheat Germ and Immunostimulant. Contains both pellets and sticks and stabilized Vitamin C. Will not cloud the water. Minimum Protein 36%
Available in 5 convenient sizes from 11 oz to 40#.
---
Natural Solutions for your Pond, Water Garden and Fountain